Beach Cities Accounting Recognized as Top 20 Firm of the Future
Intuit Awards Manhattan Beach-based Firm as Transformative Leader in Driving Technological Change to Ensure Long-term Success
Manhattan Beach, Calif. — November 2, 2015 – Beach Cities Accounting was named a top 20 Firm of the Future as part of Intuit Inc.'s (Nasdaq: INTU) nationwide search for accounting firms that use forward-thinking technologies to ensure their long-term success and reshape the way they meet the needs of their small business clients.
The search for the Firm of the Future contest received an overwhelming number of entries, showcasing the depth and progress of future-ready firms across the United States.
"We're excited to recognize Beach Cities Accounting as one of the top 20 Firms of the Future in the United States," said Jim McGinnis, vice president, Intuit Small Business Group, Accountant Segment. "Beach Cities Accounting inspired us with their use of technology, the cloud and future-ready processes that improve practice management and position them as a trusted advisor to clients and prospects."
The contest criteria, developed in collaboration with Darren Root, CEO of Rootworks, and author of The Intentional Accountant, was designed to celebrate those that have embraced online technologies and new methods that help firms be more efficient and save time in order to live the life they want to live.
Participants submitted videos that expressed why they deserved to be recognized as a Firm of the Future, including highlighting the firm's vision, leadership style, brand, and how they've built a firm to capture ideal workdays.
A panel of qualified judges, including Jim McGinnis, Darren Root and Intuit Accountant Segment senior leaders, selected the top 20 Firms of the Future who best embody the attributes of Firms of the Future. Originality and creativity of a participant's video was also considered.
A representative from each Firm of the Future received an all-expense paid trip to Intuit's second annual QuickBooks Connect event in San Jose, California, where they were connected to, educated and inspired by a compelling speaker lineup with thousands of business owners, entrepreneurs, accountants and developers in attendance.
"We are honored to be one of the firm's recognized by Intuit as a Firm of the Future," said Kathy Flynn McQuiggan. "Taking advantage of online technologies has helped us evolve as a firm and presented new ways for us to meet the needs of our clients. We are humbled to have made the list alongside so many progressive, next-generation firms."
Access Beach Cities Accounting's video here. To join the conversation, share on Facebook and Twitter using #QBFirmOfTheFuture. For more details about the contest check out www.firmofthefuture.com .
About Beach Cities Accounting

Lead by owner, Kathy Flynn McQuiggan, Beach Cities Accounting is located in Manhattan Beach, California and specializes in accounting for professional service firms with revenue of up to $30 million. Ms. McQuiggan, a CPA and an Intuit Advanced Certified QuickBooks Advisor with over 20 years of accounting and business consulting experience, launched Beach Cities Accounting in 2012.
Beach Cities Accounting offers affordable, professional, and corporate quality accounting to small to medium size businesses and startups. The firm uses the latest technology to streamline accounting systems and act as a financial lifeguard so clients understand the overall financial health of their business. Additionally, the firm takes away the stress of account reconciliations, invoicing and payroll so business owners can concentrate on building their businesses. Simply put, Beach Cities Accounting exists to empower business owners.
About Intuit Inc.
Intuit Inc. creates business and financial management solutions that simplify the business of life for small businesses, consumers and accounting professionals.
Its flagship products and services include QuickBooks®, and TurboTax® and Mint.com, which make it easier to manage small businesses and payroll processing; tax preparation and filing; and personal finance. ProSeries® and Lacerte® are Intuit's leading tax preparation offerings for professional accountants.
Founded in 1983, Intuit had revenue of $4.2 billion in its fiscal year 2015, with approximately 7,700 employees in major offices in the United States, Canada, the United Kingdom, India and other locations. More information can be found at www.intuit.com.
For more press information, email info@beachcitiesaccounting.com
---

Beach Cities Accounting is a professional services firm that provides outsourced accounting and bookkeeping support to small and mid-sized businesses and high-wealth individuals. After more than 20 years as a CPA in corporate America, Kathy Flynn McQuiggan launched Beach Cities Accounting in 2012.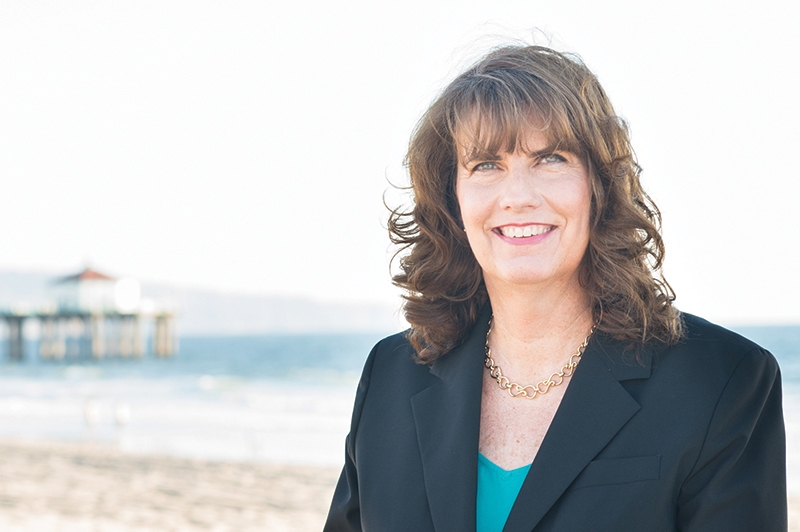 FAST FACT: Beach Cities Accounting was chosen as one of 20 Intuit Firms of the Future—a recognition given to accounting firms using innovative technology and cutting-edge knowledge to help clients.
How do you distinguish yourself from the competition?
"There are many accounting firms out there, but few come with our level of expertise and knowledge. Everyone on our team is a CPA and/or QuickBooks-certified. Because we're a small firm, we work together closely to make sure our clients' needs are being met—using the most innovative and advanced technology and know-how in the industry."
How do clients benefit from working with your team?
"We give our clients peace of mind. The finances of running a business can be incredibly stressful, and we want to take away that stress. We are there to be the back office, to take care of what the business owners don't want to or perhaps don't know how to do on their own. Whether that means handling a client's financials directly or working with their in-house bookkeeper or tax CPA to provide a second look at the books, the oversight we provide ensures that reports are accurate. An extra set of eyes is also a deterrent to fraud."
What are the most common problems when working with clients?
"Many businesses have high turnover in their accounting departments, which can make their bookkeeping inconsistent and susceptible to errors. It's common to see QuickBooks files that are a mess because they were maintained by a well-intentioned bookkeeper who wasn't adequately trained. Even if only 1% or 2% of transactions are out of that person's scope or capabilities, those transactions can skew the numbers. We provide high-level oversight to make sure that doesn't happen."
What's most rewarding about your work?
"My team and I have a passion for helping businesses succeed, and I really love it when my clients 'get it'! When clients understand their financials and can use that understanding to grow their businesses, it's incredibly rewarding for both of us. I love what I do, and I only hire employees who share my passion and vision!"
---
Beach Cities Accounting  |  2100 Sepulveda Blvd, Suite 15 |  Manhattan Beach, CA |  (424) 257-0253